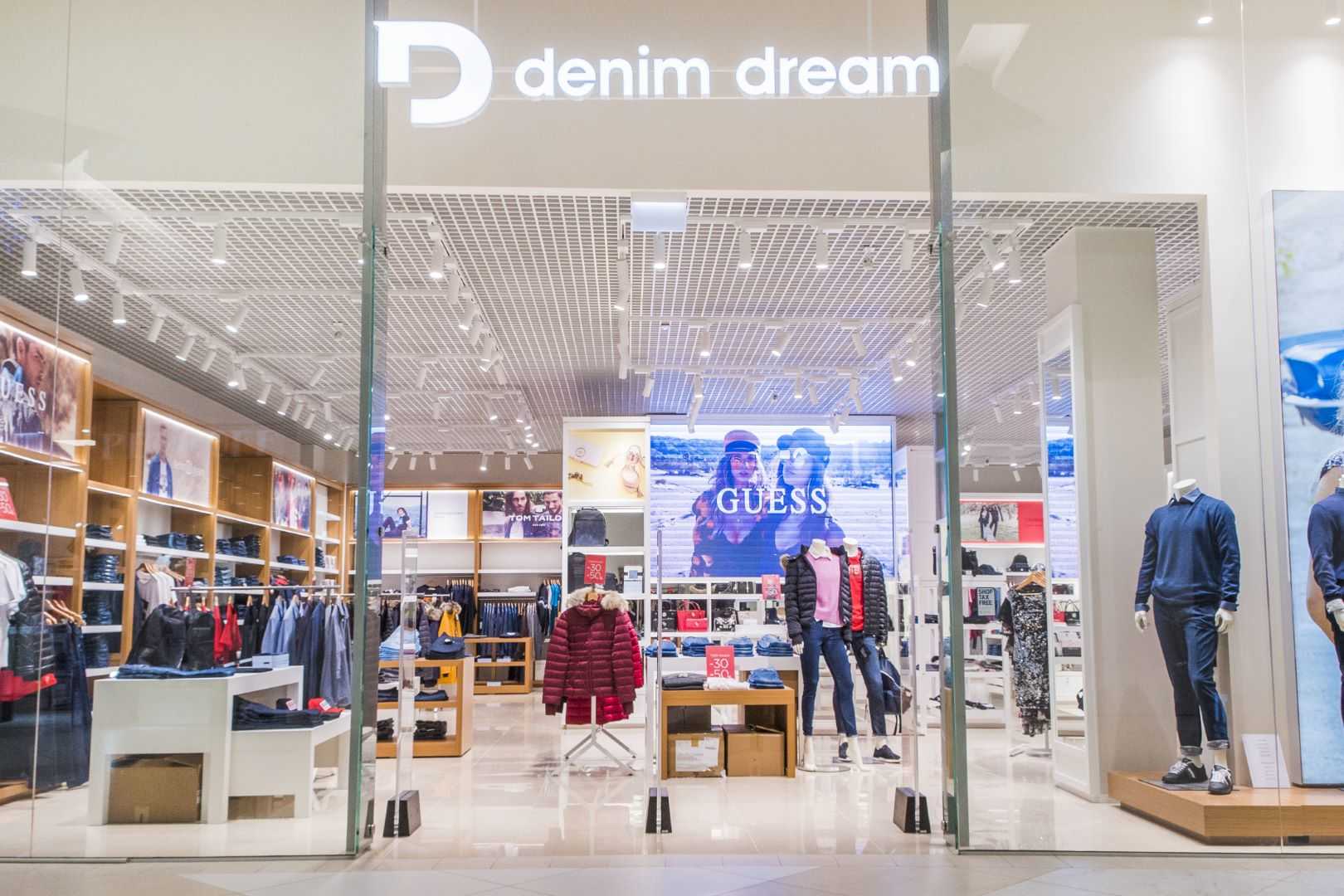 Back
Denim Dream T1 Mall Center
Client:
Põldma Kaubanduse AS
Project completion date:
2018-2019
PROJECT INFORMATION
Denim Dream T1 Mall Center – The Denim Dream trademark was created in 2003 and in 2004 the first Denim Dream stores were opened. To date the establishment has expanded successfully, owning more than 60 stores in Estonia, Latvia, and Lithuania.
The Denim Dream store chain is well-known in all Baltic States for its versatile brand selection, by offering customers world-famous trendy brands as well as more classic fashion brands like Guess, Tommy Hilfiger, Calvin Klein, Pepe Jeans, Diesel, Desigual, Kaporal, Mustang, Tom Tailor, Lee Cooper.
On the commercial area of the Denim Dream T1 Mall Center, we have used Berlin white 30W 3000K, B-Series white 30W 3000K.